The Movies and America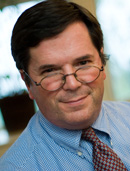 It has become a commonplace in cultural discussion in the last half century to recognize the power of film as a significant shaper of American society and its values. This popular annual lecture, delivered a dozen or so times a year for over ten years, seeks to understand this phenomenon and make a case for the Academy Award nominees for best picture as both a barometer and a shaper of current American moral and intellectual standards. After briefly introducing and analyzing each of the films, Dr. Drew Trotter looks at common themes expressed in them and relates those ideas to societal norms and questions present in America today.
The Humanitas Forum
on Christianity and Culture
Fall 2012
The Movies and America
What the Academy Award Nominees for Best Picture Tell Us about Ourselves
Dr. Drew Trotter
Friday, September 14, 2012 — 7:00 p.m.
Nashville State Community College, Cookeville, Tennessee
Dr. Drew Trotter is Executive Director of the Consortium of Christian Study Centers. He served 21 years as Executive Director for the Center for Christian Study at Charlottesville, Virginia, just off the campus of the University of Virginia. Dr. Trotter is a writer as well as retreat and conference speaker. His PhD is in New Testament Studies from the University of Cambridge. His writing has appeared in Books & Culture and Christianity Today. He is also the author of Interpreting the Epistle to the Hebrews (Baker, 1997).
Q&A Follows the Lecture
Admission:  Free
Location:  Cody Hall – Nashville State Community College, 1000 Neal Street,
Cookeville, Tennessee
Time:  7:00 p.m. (doors open at 6:30 p.m.)
Contact:  Michael Poore, Director, The Humanitas Forum, (931) 239-8735,
Website/Blog:  www.humanitas.org