The Humanitas Forum — Contending for the Faith in an Age of Unbelief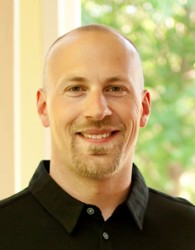 It is one of the more unfortunate facts of recent Church history:  The Church has largely abandoned the apologetic task of defending and commending the faith.  With the increasing prominence of non-Christian religions and the increasingly secular nature of contemporary culture, it is ironic that large segments of the Church continue to ignore the Apostle Peter's command to take up the apologetic task—to be "prepared to give a reason for the hope" that is in Christ Jesus.
Please join us for this first of three talks on apologetics—on commending and defending the faith in our culture of unbelief.                                                                         .
The Humanitas Forum
on Christianity and Culture
The Reason for the Hope that is Within You:
Contending for the Faith in a Post-Christian Culture
Jonathan Morrow
Friday, February 7, 2014 — 7:00 p.m.
School of Nursing and Health Science Building Auditorium
Tennessee Tech Campus
Cookeville, Tennessee
How do you talk with an unbelieving friend about Jesus Christ?  What do you say to a friend who is ready to give up on Christianity after reading the New Atheists?  How do we address the various barriers to belief that arise when talking about our faith?  Presenting and explaining the Gospel requires apologetics as well as evangelism.  The Apostle Peter instructs us to be "prepared to give a reason for the hope" that we have in Jesus Christ.
In this talk, Jonathan Morrow will discuss what it means to contend for the faith in our increasingly secular age:  why Christians need apologetics, three things Christians need to know, and three aspects of defending the faith.  He will conclude with a case for Christianity that everyone can learn.
Jonathan currently serves as Director of Creative Strategies for IMPACT 360, a gap-year program for 18-20 year-old students in Pine Mountain, GA.  He is also the founder of ThinkChristianly.org, where he blogs on faith and culture issues.  Formerly, he was the equipping pastor at Fellowship Bible Church in Murfreesboro, Tennessee, where he taught worldview and apologetics to high school and college students.
Jonathan holds two masters degrees from Talbot School of Theology at Biola University and is the author of two books, Welcome to College: A Christ-follower's Guide for the Journey and Think Christianly: Looking at the Intersection of Faith and Culture.  He and his wife have three children.
The Humanitas Forum welcomes Campus Outreach at Tennessee Tech as co-sponsor.
Q&A Follows
Admission:  Free
Location:  Whitson-Hester School of Nursing and Health Science Building Auditorium, Tennessee Tech, 10 West 7th Street, Cookeville, Tennessee
Time:  7:00 p.m. (doors open at 6:30 p.m.)
Contact:  Michael Poore, Director, The Humanitas Forum, (931) 239-8735,
mpoore@humanitas.org
Website/Blog:  www.humanitas.org