C. S. Lewis, a secret agent?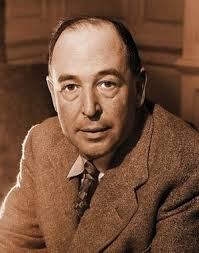 C. S. Lewis's remarkable resume has just become even more remarkable!  Now, we learn that in addition to being a novelist, apologist, lay theologian and brilliant lecturer, Lewis was also an agent for Britain's ultra-secret MI6 early in WWII.
Lewis's service in His Majesty's Secret Service has just come to light in an intriguing article written by Harry Lee Poe for Christianity Today.  Dr. Poe made this discovery after purchasing an old 78 rpm recording from a dealer in Iceland—an eBay purchase no less.
As I browsed eBay not long ago, I came across a 78 rpm recording of a lecture by C. S. Lewis. I assumed that it was a mistake or that the seller was trying to defraud an unwitting public. I knew Lewis well enough to know that he had never made a 78 rpm recording for general distribution, much less one produced by something called the Joint Broadcasting Committee. I also knew that Lewis never delivered a lecture on the subject "The Norse Spirit in English Literature." At least, I knew we had no evidence of such a lecture. Fortunately, curiosity got the better of me, and I bought the record from the dealer in Iceland. …
The first thing I discovered was that the Joint Broadcasting Committee was an arm of British secret intelligence that served a propaganda purpose by broadcasting to people in occupied enemy territory during World War II. Until now, the general public and the world of scholarship had no idea that C. S. Lewis began his wartime service by undertaking a mission for MI6. Long before James Bond, Lewis rendered service to this clandestine branch of British Intelligence, which was so secret for so long that few people knew of its existence, and few of those knew its actual name. Alternatively known as Military Intelligence, the Secret Service, and MI6, its actual name may be the Secret Intelligence Service. Ian Fleming gave the head of this spy network the code name of M, but in real life he is simply known as the Chief. When Lewis came on board at the beginning of World War II, it was still a fledgling group of amateurs desperately working to save their island home from disaster. …
However Lewis came to the attention of MI6, it needed Lewis in the wake of the German invasion of Norway and Denmark on April 9, 1940. Though the British sent troops to Norway to counter the German invasion, it was too late to intervene in Denmark, whose subjugation was accomplished in only one day. One month later on May 10, 1940, German forces invaded the Netherlands, Belgium, and France, and by June 22 the French government had capitulated, leaving Britain to fight on alone.
On that same morning in May, however, the British did the next best thing they could do to help Denmark and the rest of Europe: They launched a surprise invasion of Iceland, which was part of the Kingdom of Denmark. Iceland's strategic significance in the North Atlantic had been known since the Viking voyages a thousand years earlier. …
Though British control of Iceland was critical, Britain could not afford to deploy its troops to hold the island when greater battles loomed elsewhere, beginning with the struggle for North Africa. Holding Iceland depended upon the goodwill of the people of Iceland who never had asked to be invaded by the British. If Britain retained Icelandic goodwill, then Churchill could occupy the island with reserve troops rather than his best fighting forces.
This was the strategic situation in which C. S. Lewis was recruited. And his mission was simple: To help win the hearts of the Icelandic people. …
Dr. Harry Lee Poe's fascinating article, "C.S. Lewis Was a Secret Government Agent," is available online at Christianity Today.