Christian apologetics in an age of relativism…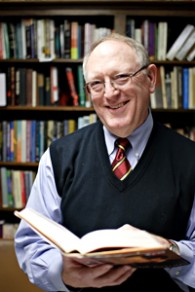 Only a few decades ago, Christian apologists argued chiefly with atheists and agnostics.  These folks denied the truth of theism or Christianity.  They said Christians just didn't have the wherewithal to make confident claims about the truth of their religion.
Some even said our assertions were meaningless since they weren't open to empirical confirmation or contradiction.  Those were the days when believers faced the harsh judgment of such 20th-century skeptics as Bertrand Russell, A.J. Ayer, and Antony Flew.
Though we've seen a revival of this sort of attack, thanks to Christopher Hitchens, Richard Dawkins, etc., the prevailing cultural perspective on religious matters seems to be relativistic or post-modern.  So now, there is an additional concern in apologetics, namely, the very establishment of "truth" as a viable concept, at least when it comes to "meta-narratives"—big stories such as the biblical story of creation, fall, redemption and restoration.  The spirit of the age is more inclined to bless multiculturalism and pluralism, and to condemn those who make exclusionary truth claims as shamefully intolerant.
So while there are many prepared to defend "faith" as a legitimate option, there are fewer in the West prepared to defend "the faith which was once for all delivered to the saints."  Fortunately, there is a range of approaches we can take in making our case in this milieu.
The Humanitas Forum
on Christianity and Culture
Fall 2012
Christian Apologetics
Defending the Faith in a Relativistic Age
Dr. Mark Coppenger
Friday, October 26, 2012 — 7:00 p.m.
Nashville State Community College, Cookeville, Tennessee
Dr. Mark T. Coppenger is Vice President for Extension Education at Southern Seminary.  He teaches several courses at Southern and serves as Director of the Nashville Extension Center.  His most recent book is Moral Apologetics for Contemporary Christians: Pushing Back Against Cultural and Religious Critics.  His articles and reviews have appeared in Touchstone, USA Today, and Christian Scholar's Review.  Additionally, Dr. Coppenger is managing editor of the online Kairos Journal.
Q&A Follows the Lecture
Admission: Free
Location: Cody Hall – Nashville State Community College, 1000 Neal Street,
Cookeville, Tennessee
Time: 7:00 p.m. (doors open at 6:30 p.m.)
Contact: Michael Poore, Director, The Humanitas Forum, (931) 239-8735,
mpoore@humanitas.org
Website/Blog:www.humanitas.org