Clarifying and considering pluralism…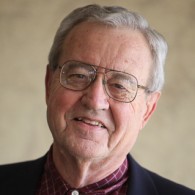 Pluralism is an everyday reality.  We meet it when we take our children to soccer on Saturday.  It's present in our schools.  It's the backdrop to many of the news stories we hear daily.  Pluralism is also a reality in many of our families.
Some twenty years ago, some sage advice on dealing with pluralism was given by philosopher and ordained Southern Baptist minister Dallas Willard.  Even though his comments were directed more toward the situation in colleges and universities, it's advice we all should consider as we sort through what it means to follow Jesus in a post-Christian culture.
One must accept as a fact that university life is now immersed in an irrational, but historically powerful swing against Christianity. Nothing can be done about this in the short run except recognize it and prepare to stand in the midst of it.
As followers of Jesus, it will be helpful to keep a number of things in mind:
First, pluralism is not a bad arrangement. It is a good thing. It is, in fact, a social expression of the kind of respect and care for the individual that is dictated by trust in God and love of neighbor. Therefore the Christian does not oppose pluralism as a social principle. Pluralism simply means that social or political force is not to be used to suppress the freedom of thought and expression of any citizen, or even the practice that flows from it, insofar as that practice is not morally wrong.
Pluralism does not mean that everyone is equally right in what they think and do. It does not mean that we must agree with the views or adopt the practices of those of other persuasions. …
Pluralism also does not mean that we will not try, in respectful ways, to change the views or practices of others, by all appropriate means of persuasion, where we believe them to be mistaken. In fact, pluralism should, precisely, secure a social context in which full and free interchange of different views on life and reality can be conducted to the greatest advantage of all. …
Second, the Christian gospel does not require cultural privilege or even social recognition in order to flourish. God's work is not disadvantaged by persecution, even to death, and much less then by mere pluralism. As Christians we stand now in the Kingdom of the Heavens, and it is always true that they who are for us are more than they that be against us. (I Kings 6:16) It is always true that the One who is in us is greater than the one who is in the world. (I John 4:4) …
Third, pluralism in American society means that the Christian has just as much right to be explicitly a follower of Jesus, or a practitioner of traditional Christian culture, as any non-Christian or anti-Christian has to be explicitly what they are. …
From within our faith, of course, we should expect to be attacked, and even attacked "unfairly." So we are not thrown off course or even particularly surprised when it occurs. But we should also understand that that is not a part of what it means to be a good citizen in a pluralistic society. In appropriately Christ-like ways we should point out to those involved that they are discriminating against us on the basis of our religion, and remind them that there is legal recourse available to us in such matters. This is especially needed in the university setting, as a shock to its internal authority system. It might provide the university with an occasion for re-evaluating its current anti-Christian biases, which are badly in need of review. …
Fourth, we must keep in mind that truth and reality are not in themselves pluralistic. If your gas tank is empty, social acceptance of your right to believe that it is full will not help you get your car to run. Everything is just exactly what it is, and you can develop cultural traditions, vote, wish, or whatever you please, and that will not change a thing.
Truth and reality do not adapt to us. It is up to us to adapt to them. A four thousand year old tradition does not become truer as the years go by. If it is false or wrong, it simply continues to be a long-standing error. If it is popular, it is widespread. If adopted by the powerful, it is authoritative. But it is still wrong. Acceptance of its right to exist in a pluralistic society does not make it any more correct, and will be of no help to those following it when they finally run into reality. …
Finally, Christians in a pluralistic society, where there is no presumption in favor of their beliefs or practices, but perhaps a strong bias against, are in the very best position to show the true excellence of the Way of Christ. When Elijah called the prophets of Baal to the contest on Mount Carmel, he gave them every advantage that could be given. And when it came his turn to call for fire from heaven to consume his sacrifice, he had his altar and sacrifice flooded three times over with water before he prayed. The "disadvantage" of the water proved to be no problem for Jehovah, who answered by fire to consume the sacrifice.
Things have not much changed. Our Mount Carmel may be our university, or our business or profession, and the floods of social discrimination may flow against us. This is only to make all the more obvious, to those with eyes to see, that God is with us, and that the life of His resurrected Son is effectual in every dimension of our existence. We welcome our life in a pluralistic society as the very condition most favorable to our own sure knowledge of God, as our aspirations and our accomplishments testify that He is the one at work in us to will as well as to do the good things He desires for His world.
Dallas Willard was professor of philosophy at the University of Southern California and an ordained Southern Baptist pastor.  He wrote numerous books, including The Divine Conspiracy, The Spirit of the Disciplines, Hearing God, and Renovation of the Heart.  "Being a Christian in a Pluralistic Society" is available online.  Numerous other articles written by Dr. Willard are available at dallaswillard.org.