Doctors helping people, even healthy people and children, to die…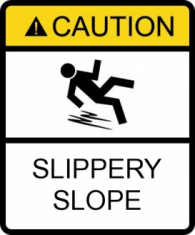 Physician-assisted suicide is currently legal in five states:  Oregon (1997), Washington (2009), Montana (2009), Vermont (2013) and New Mexico (2014).  And California is set to become number six, depending on whether Gov. Jerry Brown gives a signature or a veto to a bill that is currently on his desk.
Legalizing physician-assisted suicide is shaping up to be one of the next major battles in our ongoing culture war.  No doubt, these battles will soon come to each of our states, and each of us needs to be prepared.  Here is a collection of recent articles and a documentary (a must watch) that together provide a useful primer on a movement that undermines one of the foundational principles of modern medicine—first, do no harm.
"See Which States Allow Assisted Suicide," by Emily Barone for Time.
·         Charts and summaries:  "Death with dignity laws in America," "Why patients seek lethal medications," "Circumstances of those who dies from taking the lethal dose," etc.
"Physician-Assisted Suicide and Euthanasia: A Slippery Slope Indeed," by Daniel J. Hurst for Canon and Culture.
·         The cover story of the June 29, 2015 weekly edition of The Economist reads "The right to die: Why assisted suicide should be legal". In the article, the popular and influential British newsmagazine gives a number of arguments why physician assisted suicide should be decriminalized. One such reason the author cites is that "evidence from places that have allowed assisted dying suggests that there is no slippery slope towards widespread euthanasia." Simply, this is not true. …
"Allow Me to Die" is a moving documentary (a must watch) that provides insight into euthanasia in Belgium, the country with the most liberal euthanasia laws in the world.  It was written and produced by Australian journalist Brett Mason, who said it was "The hardest story I've ever told."
·         Brett asks [Dr. Marc Van Hoey] one of Belgium's most vocal euthanasia advocates, how many people he has euthanised.
"To be frank, I don't know, maybe hundreds, or over a hundred," he replies.
"A lot of elderly people are not really suffering in the narrow meaning of the word, but one plus one plus one plus one makes a whole," he says.
"That in addition to their age gives them no future, there is nothing left any more, and so quite often they say, I've had it with my life." …
·         But those against Belgium's legislation say it's encouraging euthanasia unnecessarily with limited safeguards.
"Euthanasia and assisted dying increasingly are being used for patients that have months or years or even decades to live," Theo Boer tells Brett.
The Netherlands was the first country in the world to legalise euthanasia. Belgium's laws are based on the Dutch example and include almost identical safeguards. 
Theo Boer reviewed around 4,000 cases for the Dutch Euthanasia Commission, but last year he stepped down.
"There were several cases where we did accept the case, where I had sleepless nights," he says on how far euthanasia laws can go. "Something is going terribly wrong." …
"Ontario physicians unwilling to kill patients must help find someone who will" is a press release (Sept. 19, 2015) from The Protection of Conscience Project.  This Canadian "non-denominational, non-profit initiative … supports health care workers who want to provide the best care for their patients without violating their own personal and professional integrity."
·         The College of Physicians and Surgeons of Ontario has quietly issued a directive that physicians who, for reasons of conscience or religion, are unwilling to kill patients or help them commit suicide, must help them find someone willing to do so.
The requirement appears in the policy Planning for and Providing Quality End-of-Life Care, approved in September by College Council:
8.3 Conscientious Objection:  Physicians who limit their practice on the basis of moral and/or religious grounds must comply with the College's Professional Obligations and Human Rights policy.
A note explains that limiting practice includes refusals to "provide care" (i.e., kill patients or assist with suicide.)
The College's policy, Professional Obligations and Human Rights, demands that physicians who are unwilling to provide procedures for reasons of conscience or religion must make "an effective referral to another health-care provider," which is defined as "a referral made in good faith, to a non-objecting, available, and accessible physician, other health-care professional, or agency." …