Popular culture—will parents do what's best for their children?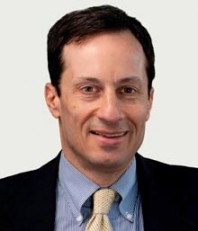 Fame, achievement, popularity, image, and financial success—these are the top five values expressed on the popular television shows watched by children ages 9-11.  And other closely related values are high on the list:  ambition, comparison to others, attention seeking, conceitedness, glamour, and materialism.
The rise of these values to the top represents a dramatic shift in just the last decade or so.  From 1967 to 1997, the values expressed on popular shows for this group, often called tweens, remained constant.  And not all these values would be considered healthy—community feeling, benevolence, image, tradition, and popularity.
Writing for Psychology Today, Dr. Jim Taylor, a self-described moderate lib, describes this trend as "truly disturbing."  He continues, "[T]he results don't paint a pretty picture for the future of our children or our society as a whole. Even more damning is what it tells us about how parents are raising their children these days."  Here are a few excerpts from his article, "Parenting and Popular Culture: Is This the Future of American Values?"
Given that the values did not gradually shift during the decades studied, but rather changed abruptly in the last decade, the results can't be readily attributed to demographic patterns related to increased wealth or education. Instead, the most dramatic change, and the likely cause of these results in my view, is the rapid and all-encompassing emergence of new technology, which has given popular culture new and startling reach and influence on children.
Programming that expresses these value messages to your children are growing by the year. Since the data from this study were collected, more televisions shows aimed at the tween audience are being produced, including Glee, Big Time Rush, Victorious, and True Jackson. In fact, seven out of the top ten shows aimed at tweens are about teenagers who have achieved fame with careers in entertainment. Additionally, video games, such as Guitar Hero (in which everyone can be a rock star), and web sites, including Stardoll.com (the motto of which is "fame, fashion and friends"), help create media "supersystems" that envelop children in unhealthy values. …
You might also contend that your children aren't paying attention to popular culture's value messages, much less internalizing them. Unfortunately, preliminary research indicates that children are getting the messages from popular culture. According to a new focus-group study by the same researchers, fame is now the number-one aspirational value among children nine to eleven years old. Another survey of children under ten years of age found that, among their ten favorite things, being famous, attractive, and rich topped the list and being fat topped the list of worst things.
So, what does this say about the values our children are learning? Well, nothing good, that's for sure. These distorted values are definitely not going to prepare them for life in adulthood where, for most of us, narcissism and aspirations of wealth and fame don't usually play well with reality. …
Am I optimistic about future generations of our children (and for American society)? It all depends on whether parents are ready to step up and do what's best for their children. In other words, no, I'm not very optimistic.
The rest of "Parenting and Popular Culture: Is This the Future of American Values?" can be found here.  Dr. Jim Taylor currently serves as adjunct faculty at the University of San Francisco and the Wright Institute in Berkeley.  He is an internationally recognized expert on corporate and sports performance and the author or editor of 14 books, including Raising Generation Tech:  Prepare Your Children for a Media-fueled World and The Triathlete's Guide to Mental Training.