Why does God become insignificant?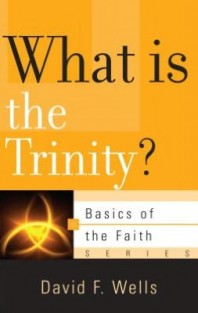 Why are there so many who can assent to the essentials of the Christian faith and yet live as if they had never heard the gospel?  Undoubtedly there are many reasons.  But this much can be said with certainty.  Our entire culture—consumer driven, entertainment oriented, technologically alive—has the effect of making people radically autonomous.   The reasons for this, and the mechanisms by which it works, are complex, but the effects are to be seen everywhere in churches today.   If God and orthodoxy are affirmed, the rest of life is nevertheless seen from the vantage point of the autonomous self, the person to whom nothing is real that is not felt and about which personal choices have been made.  Reality becomes what we say it is, what we choose it to be—and what we want to say it is has to do with the here and now, with buying and selling, with having and enjoying, with being free from all inconveniences.  In this self-made environment, this self-centered psychology, God becomes insignificant, no matter how orthodox we profess ourselves to be.  There are many churches that have simply rolled over and capitulated to this modern mood, to this consumer mentality.  They are found across the entire theological spectrum, from Armenian to Reformed.
What follows from all of this is that Christ disappears and the Christian faith becomes indistinguishable from our all-pervasive consumer culture.  The gospel is reduced to little more than a product of self-help therapy, and Christianity becomes a lifestyle that is no more true than any other lifestyle, no more compelling—just something we put on at our convenience.
Clearly, knowing about the biblical doctrine of the Trinity and how Father, Son, and Spirit have worked out their divine mission through the gospel is not the only answer.  This knowledge needs to be coupled with an acute understanding of what our culture is like and how it intrudes into the way we see the world, ourselves, and, most importantly, God.  Without this discernment, the culture will take our gospel captive, and God will disappear from our view.  Without this understanding of what the gospel is and how it expresses the will and work of Father, Son, and Holy Spirit, we have no alternative to the reality that our consumer culture is spinning in place of God.  Today we urgently need a renewal in both this orthodoxy and this cultural discernment.
This excerpt is from What Is the Trinity? by David F. Wells, Distinguished Senior Research Professor at Gordon-Conwell Theological Seminary.  This short book is an excellent summary of the vital doctrine of the Trinity.  Dr. Wells is the author of numerous books on theology, culture, postmodernism, and evangelicalism.  His most recent, The Courage to be Protestant: Truth-lovers, Marketers and Emergents in the Postmodern World, is a must-read since it summarizes four earlier books on the contemporary challenges to the Christian faith:  No Place for Truth, God in the Wasteland, Losing Our Virtue and Above All Earthly Pow'rs.