Whence a moral imagination?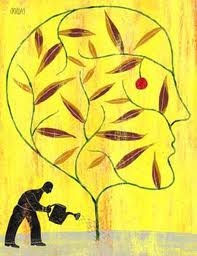 "The person who reads bad books instead of good may be subtly corrupted; the person who reads nothing at all maybe forever adrift in life unless he lives in a community still powerfully influenced by … 'moral habits' and by oral tradition. …
If we starve young people for imagination, adventure, and some sort of heroism … they may resort to the dregs of letters, rather than be bored altogether. If they are not introduced to Stevenson and Conrad, say—and that fairly early—they will find the nearest and newest Grub Street pornographers. And the consequences will be felt not merely in their failure of taste, but in their misapprehension of human nature, lifelong; and eventually, in the whole tone of a nation. 'On this scheme of things … a woman is but an animal; and an animal not of the highest order.' The Naked Ape theory of human nature, the 'reductionist' notion of man as a breathing automaton, is reinforced by ignorance of literature's moral imagination."
From Russell Kirk's essay, "The Moral Imagination".