The Humanitas Forum – The Humanizing Spirit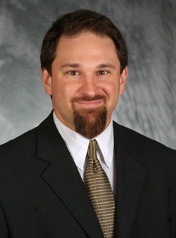 The title of one of Friedrich Nietzsche's books complains that we are "human, all too human." Interestingly enough, on this score Christians often agree with the great atheist philosopher. We feel that if we weren't so "human" we could be far more "spiritual."
Against this line of thinking, Dr. Steven Guthrie will argue that our problem is not that we are far too human, but that we are not nearly human enough. What is more, one appropriate and biblical way of describing the work of the Holy Spirit is as "the humanizing Spirit." Drawing on his recent book, Creator Spirit: the Holy Spirit and the Art of Becoming Human, Dr. Guthrie will discuss how these themes are especially illuminated by a consideration of art and beauty.
The Humanitas Forum
on Christianity and Culture
The Humanizing Spirit:
A Spirituality for Real People
Dr. Steven Guthrie
Friday, February 8, 2013 — 7:00 p.m.
Peachtree Learning Center, Cookeville, Tennessee
Steven Guthrie is Associate Professor of Theology at Belmont University in Nashville, where he leads Belmont's major in Religion and the Arts. Before coming to Belmont, Dr. Guthrie was Research Fellow, and then Lecturer in Theology at the University of St. Andrews in St. Andrews, Scotland. Dr. Guthrie earned an undergraduate degree in Music Theory from the University of Michigan, and worked for several years as a musician. In fact, he continues to work as a musician—on weekends you will find him regularly gigging with the band "SixtyFour" (on keyboards, vocals, and percussion).
Q&A Follows Each Lecture
Admission: Free
Location: Peachtree Learning Center, 402 North Walnut Street, Cookeville, Tennessee
Time: 7:00 p.m. (doors open at 6:30 p.m.)
Contact: Michael Poore, Director, The Humanitas Forum, (931) 239-8735,
mpoore@humanitas.org
Website/Blog: www.humanitas.org