The Humanitas Forum – Why and how to study theology…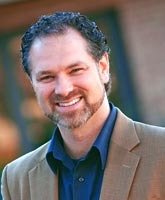 "Whenever we think or hear or read or say anything about God, we are doing theology." In this talk, Dr. Kelly Kapic will lead us in a discussion of what theology is and why it matters.  Not only concerned with content and method, Kapic will explore the skills, attitudes and spiritual practices needed as we seek to know what God is like and learn how to serve him.  As Kapic says, "Theology is about life. It is not a conversation our souls can afford to avoid." 
This talk will examine several of the themes in Dr. Kapic's most recent book, Little Book for New Theologians: Why and How to Study Theology.  Chapter 1 is available online.
The Humanitas Forum
on Christianity and Culture
Since We're All Theologians…
Reflections on Why and How to Study Theology
Dr. Kelly Kapic
Friday, April 5, 2013 — 7:00 p.m.
Peachtree Learning Center, Cookeville, Tennessee
Kelly M. Kapic is professor of theological studies at Covenant College in Lookout Mountain, Georgia.  He earned a Ph.D. in systematic and historical theology at King's College, University of London and an MDiv at Reformed Theological Seminary.  Dr. Kapic's articles have been published in the International Journal of Systematic Theology and Westminster Theological Journal.  He is the author, coauthor, or editor of several books, including a modern edition of John Owen's Overcoming Sin and Temptation, co-edited with Justin Taylor.
Q&A Follows Each Lecture
Admission: Free
Location: Peachtree Learning Center, 402 North Walnut Street, Cookeville, Tennessee
Time: 7:00 p.m. (doors open at 6:30 p.m.)
Contact: Michael Poore, Director, The Humanitas Forum, (931) 239-8735,
mpoore@humanitas.org
Website/Blog: www.humanitas.org