Returning to blogging…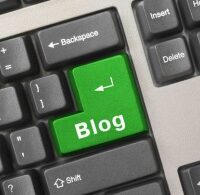 My apologies!  I'm back to blogging after a long hiatus—seven weeks to be exact.  This was unplanned, and I should have kept everyone apprised of my schedule.  Again, please accept my apology
The busyness of life finally eliminated the sporadic posts that I'd been writing for several months.  Now that I'm back, the plan is to return to the pace I set for myself late last year, posting three times a week.  In fact, it's probably more realistic to say that I'll be posting either two or three times a week for the next few weeks as I continue to firm up my schedule.
The "busyness" to which I refer is a crisis that my family has been dealing with for several months. Thankfully, the worst is behind us.  Several of you know some of the details, and I want to say thanks to you, both for the listening ear and for the encouragement that you've offered.   But most of all, thanks for your prayers!
It is in such "dark nights of the soul" that one learns more fully what it means to be cared for by the Good Shepard.
Ezekiel 34 (ESV)
11 "For thus says the Lord God: Behold, I, I myself will search for my sheep and will seek them out. 12 As a shepherd seeks out his flock when he is among his sheep that have been scattered, so will I seek out my sheep, and I will rescue them from all places where they have been scattered on a day of clouds and thick darkness…. 15 I myself will be the shepherd of my sheep, and I myself will make them lie down, declares the Lord God. 16 I will seek the lost, and I will bring back the strayed, and I will bind up the injured, and I will strengthen the weak, and the fat and the strong I will destroy. I will feed them in justice.
Psalm 23 (ESV)
1 The Lord is my shepherd, I lack nothing.
2     He makes me lie down in green pastures,
he leads me beside quiet waters,
3     he refreshes my soul.
He guides me along the right paths
for his name's sake.
4 Even though I walk
through the darkest valley,
I will fear no evil,
for you are with me;
your rod and your staff,
they comfort me.
5 You prepare a table before me
in the presence of my enemies.
You anoint my head with oil;
my cup overflows.
6 Surely your goodness and love will follow me
all the days of my life,
and I will dwell in the house of the Lord
forever.
Please keep us in your prayers.  And I look forward to reading your comments as you read my posts.
Thanks!
Mike
Michael Poore
The Humanitas Forum on Christianity and Culture