Community and church as zombie institutions…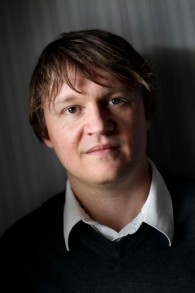 Our foundational institutions—the family, the church, the school—have become zombie institutions.  They are alive, but they no longer perform the critical roles they played in the past.
Contemporary culture is liquid, in the words of Polish sociologist Zygmunt Bauman.  It is not solid, not fixed.  It is always changing, always flowing—without fixed boundaries.  In this environment, family, church and school have become zombie institutions that lack the authority, the willingness, and/or the ability to give direction and meaning to people's lives in ways they have historically. 
In "The Attack of the Zombies," seminary professor Andrew Root uses insights from Zygmunt Bauman to get a better understanding of why community and belonging are hard to construct.
The expiration of community
Almost every community we form in late modernity comes with an expiration date. You can have deep belonging, but this belonging comes with an either explicit or implicit ending.  We can have deep belonging, but once one of you has a child, everything changes; once you get a promotion you will move; once you have finished your basement you will no longer need your help group. There are many places and many options to form community, but almost all of them come with the warning label, "This belonging is belonging until further notice." There is death in the marrow of our communities.
Communities' secret sauce – obligation
Why is this? Why is rock solid community impossible for us? Because solid community is based on obligation, and obligation is a dirty word for those of us living in late modernity. Community cannot be community where individual free will is king. Community demands that I give up my own freedom for the good of the group. Therefore, lasting community asks that I see myself obligated to these people (my belonging is deeper than my job, education, place of residence, or personal identity—I choose the community over it). But we don't see things this way; rather, we expect our communities not to come before these personal things, but to serve us by enhancing them.
When it is solely my free will to choose a community there is the great benefit that I feel that it is mine, that it is part of me. But in the end there is nothing keeping me there but my sole choice. If at any time my preference, style, or taste changes, I'm gone. Community throughout history has been based on the necessity of obligation. In late modernity, we are trying something never done before: we are trying to have belonging in community based not on obligation but on feelings. I'm in community when I feel it! These feelings give me great desire and wonderful experiences; the problem is, of course, that feelings often fade.
I can't choose community like I choose my favorite coffee shop. I choose my favorite coffee shop because I like the atmosphere, the people seem interesting, and the coffee is good.  I don't feel obligated. If the décor changes or I switch from coffee to smoothies, I'm under no obligation to remain loyal. Our communities may feel like places where we really belong, but they are very easy to move on from, because they are based in our preference and taste, not in obligation. I like that I can easily choose in or out. But what happens if the monster of death gets me? What happens if I become so maimed that I become a burden to the community? What happens if those ravaged by seeing the monster face-to-face, those suffering from schizoid episodes, fill our communities? Will we stay? Will the community still exist? Or in other words, can a group of people face death even in the pits of hell and remain together? What will keep them together? Preference, taste, and style are no match for the monster of death.
The church and community
Community has become a buzzword within the church; it is one of the essential marks of the emergent church sensibility. We have realized that in our world we must be more about community than denominational bureaucracy, more about places of belonging than places of airtight doctrine. This is all good and right, except that we have rarely explained what we mean by community and what it is that will keep us together.  Is it the music? The preaching? The location? The children's ministry? The people? I presume we would say the people, but what about the people? That they're cool? Interesting? What in the end holds the church together? In a world without obligation it would be hard to force community to be formed around obligatory structure. In the end, for the most of us, community is just about the feeling of belonging. But, again, feelings fade.
I wonder if there are not many who would love to be in community, who enter our buildings or meeting areas and feel nothing, who have been so beaten up by life and experiences of death that they feel nothing. I wonder if there are not many who see us in our moments of community worship and community fellowship and wonder if we have really dared to see and admit how alone we really are and how deeply painful loneliness is. Psychologists say that patients have the hardest time talking about loneliness because loneliness is the closest feeling to the annihilation of death.
Church is about community, we say. But does the church and its packaging of community simply hide us from what is truly deep inside of us? …
Andrew Root is professor of youth and family ministry at Luther Seminary in St. Paul Minnesota.  He is the author of several books, including The Theological Turn in Youth Ministry and The Children of Divorce.  "The Attack of the Zombies" is excerpted from The Promise of Despair: The Way of the Cross as the Way of the Church and published on the website of the Fuller Youth Institute.