Virtues, Vices, and Devices in Family Life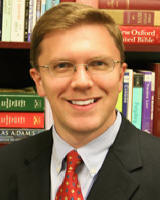 Two revolutions have radically altered the way families think about the meaning of the "home."  The technological revolution currently extends and broadens the impact of the industrial revolution.  As a result, prevailing family practices create tension with a Christian concept of what the family is for.  Faithful Christian living calls for a recovery of this concept together with deeper reflection about the ways in which our technological artifacts (e.g., cell phones, laptops, televisions, gaming consoles) help or hinder the home's primary purpose. 
The Humanitas Forum
on Christianity and Culture
Gadgets @ Hearth & Home
Virtues, Vices, and Devices in Family Life
Dr. Justin Barnard
Friday, September 19, 2014 — 7:00 p.m.
School of Nursing and Health Science Building Auditorium
Tennessee Tech Campus
Cookeville, Tennessee
Dr. Justin Barnard is Associate Dean in the Institute for Intellectual Discipleship and Associate Professor of Philosophy in the Honors Community at Union University in Jackson, Tennessee.
Admission:  Free
Location:  Whitson-Hester School of Nursing and Health Science Building Auditorium, Tennessee Tech, 10 West 7th Street, Cookeville, Tennessee
Time:  7:00 p.m. (doors open at 6:30 p.m.)
Contact:  Michael Poore, Director, The Humanitas Forum, (931) 239-8735, mpoore@humanitas.org
Website/Blog:  www.humanitas.org
Michael Poore
The Humanitas Forum on Christianity & Culture
P.O. Box 2282
Cookeville, Tennessee 38502
www.humanitas.org (blog)
mpoore@humanitas.org

931-239-8735 (cell)