Soul Searching, five years on…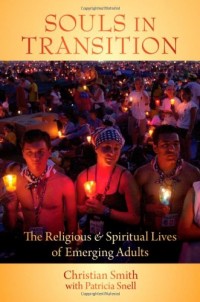 Even though Soul Searching was published in 2005, there is little reason to think that things have improved in the spiritual lives of American teens.  In fact, in a follow-up study, Souls in Transition:  The Religious and Spiritual Lives of Emerging Adults, Christian Smith found that five years later little had changed in the lives of this same cohort, now in their early twenties.
Moralistic Therapeutic Deism is still the de facto practiced religious faith, but it becomes a little more complicated for emerging adults. They have more life experience, so some of them are starting to ask, "Does MTD really work? Isn't life more complicated than this?" MTD is easier to believe and practice when you are in high school.

There is also a much larger segment of emerging adults than of teenagers that is outrightly hostile to religion. Some who previously were MTDS have become anti-religious. That said, the center of gravity among emerging adults is definitely MTD. Most emerging adults view religion as training in becoming a good person. And they think they are basically good people. To not be a good person, you have to be a horrible person. Therefore, everything's fine.
An interview with Christian Smith discussing the research reported on in Souls in Transition: The Religious and Spiritual Lives of Emerging Adults is available at Christianity Today.